F.A.C.E.S. - Fast Airport Clearance Experience System
F.A.C.E.S. is the first facial recognition boarding system in Malaysia, owned and operated by AirAsia. Our goal is to make the travel process seamless for you so that you fly happy!
How do I go about it?
Using F.A.C.E.S

Step 1
Enrol for F.A.C.E.S. via AirAsia Mobile App. One time only or until passport expires.

Step 2
Perform check-in and baggage drop

Step 3
Scan boarding pass at airport security checkpoint

Step 4
Clear immigration. Only for international flights.
*First-time users will have to head to any of our staff at the airport service counter to undergo a one-time verification..
Enrolling for F.A.C.E.S

Step 1
Download AirAsia Mobile App

Step 2
Log into the app

Step 3
Access your account and tap on "My FACES"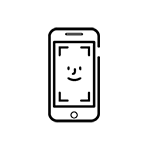 Step 4
Keep your face within the frame and hit record. Stay still until recording completes

Step 5
Upload video

Step 6
Scan passport or identification card. Once scan is successful, you'll receive a one-time QR code to verify your face video and passport/identification card at the airport.
One-time document verification steps

Step 1
Enfol for F.A.C.E.S. and receive QR code via AirAsia Mobile App (iOS/Android)

Step 2
Proceed to ground staff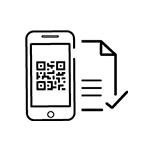 Step 3
Show QR code to verify information
*F.A.C.E.S. requires guests to complete all steps for successful boarding and the service is currently available for flights departing Senai International Airport in Johor Bahru only.

For more information, read our Facial Recognition System FAQ.