에어아시아 프로모션 이용 약관
에어아시아 프로모션 이용 약관
일반약관
회원 할인을 받으려면 BIG 회원으로 로그인해야 합니다.
좌석이 한정되어 있어 일부 항공편, 일부 노선, 공휴일, 방학 및 주말에는 이용이 불가능할 수도 있습니다.
airasia.com및 에어아시아 모바일 앱을 통한 예약에 적용되는 프로모션은 기본 운임에만 적용되며, 프리미엄 플렉스 및 밸류팩에는 적용되지 않습니다.
당사 웹사이트에 게시된 총액 운임은 편도 기준으로 기본 운임, 관련 기관에서 부과하는 제세금, 수수료, 기타 요금 등이 모두 포함된 금액입니다.
별도로 명시되지 않는 한 관계 당국이 부과하는 모든 세금, 수수료 및 요금은 예약 시 결제하셔야 합니다.
외화로 결제하는 경우 결제 당일 환율이 적용됩니다.
에어아시아 운송약관이 적용됩니다.
AK 및 D7 항공편 예약에 적용되는 모든 운임 및 요금은여기에서확인하세요
처리수수료
2019년 9월 22일 01:00(말레이시아 시간)부터 airasia.com 및 에어아시아 모바일 앱을 통해 말레이시아 출도착 항공편을 신규 예약하는 경우 처리수수료가 부과되지 않습니다. 말레이시아를 경유하는 국제선 FlyThru 항공편 환승은 제외됩니다.
무료 좌석 캠페인
회원 할인을 받으려면 BIG 회원으로 로그인해야 합니다.
무료 좌석에는 공항세 및 기타 요금이 포함되지 않습니다.
무료 좌석과 할인 운임이 한정되어 있어 일부 항공편, 일부 노선, 공휴일, 방학 및 주말에는 이용이 불가능할 수도 있습니다.
P프로모션 코드
프로모션 코드는 지정된 캠페인 기간 동안에만 사용 가능합니다.
모든 예약은 airasia.com 및 에어아시아 모바일 앱에서 이루어져야 합니다.
프로모션 코드에는 별도의 이용약관이 적용되며, 예약 기간 및 여행 기간이 제한됩니다.
프로모션 코드는 제한적으로 이용 가능하며, 일부 항공편, 일부 노선, 공휴일, 방학 및 주말에는 이용이 불가능할 수도 있습니다.
---
Kiwi.com
Flights booked via www.kiwi.com may be operated by third-party airlines and www.kiwi.com's terms and conditions are applicable.
Unless stated, all-in fares quoted on our advertisements are for economy class, one-way travel, inclusive of base fare and all applicable taxes, fees and charges imposed by the relevant regulatory bodies.
Promoted seats are limited and may not be available for all flights, all destinations including public holidays, school breaks and weekends.
Refer here for kiwi.com's terms and conditions.
---
<
SNAP(항공권+호텔) 패키지
프로모션에 표시된 요금은 왕복 항공권 운임 총액과 2박 3일 객실(2인 사용 기준)이 포함된 1인당 요금이며, 요금은 날짜와 예약 가능 여부에 따라 변경될 수 있습니다. 최소 숙박 기간, 이용 불가 기간, 객실 이용 가능 여부, 사전 구매 등 기타 제한 사항이 적용될 수 있습니다.
제세금은 구입 시 결제하셔야 합니다. 위탁수하물에는 추가 요금이 적용됩니다.
표시된 요금은 전액 결제 완료 시까지 보장되지 않습니다. 수수료 등을 포함한 총 구입 요금은 예약 확정 전 페이지에 표시됩니다.
airasiago.com이용약관은 여기를 참고하세요.
---
Evisa Online Application
AirAsia guests can apply ETA/e-visa to Australia, India, Sri Lanka, Cambodia, Myanmar and Vietnam at apply.oevisa.com with a special discounted service fee.
ETA Australia: Discount of AUD5 for Standard Service Fee, from usual AUD 25 to AUD 20.
E-visa India, Sri Lanka, Cambodia, Myanmar, Sri Lanka: Discount of USD5 for Standard Service Fee, from usual USD 25 to USD 20.
Touch points from AirAsia assets where one can apply for e-visa:
Passport & Visas page;
Service Banner at AirAsia homepage;
Simplified Itinerary page;
Web Itinerary email;
Flight Reminder email.
Who is eligible to apply for ETA or e-visa online application?
AirAsia guests may check for the eligible nationalities via the widget in Passport & Visas page or may log on to apply.oevisa.com
Who should guests contact for any assistance on the e-visa application?
e-Visa 24 hours Customer Care and Support. Available in English and applicable local languages (Bahasa Malaysia, Japanese, Korean, and Traditional Chinese - Hong Kong)
Email: info@oevisa.com
Live Chat at apply.oevisa.com
Whatsapp message only +61 44 729 7710 (Available in English Only)
WeChat ID OeVisa (Available in English Only)
Facebook messenger ID OeVisa (Available in English Only)
Please read FAQs and Term & Conditions for more details.
---
Health Tourism Package with MHTC and AirAsia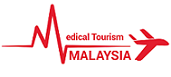 Malaysia is one of the countries in Southeast Asia best known for healthcare. Through the partnership between AirAsia and Malaysia Healthcare Tourism Council (MHTC), you can enjoy seamless health tourism to Penang, Malaysia. Get discounts for health checkup packages in Penang's top participating hospitals, including arranged appointments with doctors and pickup from airport, as well as discounts for hotel stay and restaurant. MHTC will assist you in your appointments and with your stay.
Trust your healthcare with AirAsia & MHTC!
Campaign period: 3 September - 31 December 2018
How To Get the Promo: To get Health Tourism Package to Penang with MHTC and promo code discount on AirAsia flight please contact:
Phone : +62 812 8971 0029
E-mail : callcentre.IDN@mhtc­.org.my
Term and Conditions:
This promo entitles passenger to a health tourism package from MHTC and AirAsia
To be entitled for this promo, you have to contact MHTC via call to +6281289710029 or e-mail to callcentre.IDN@mhtc.org.my
MHTC will provide:

Promo code for AirAsia flight from Indonesia (Medan, Jakarta, Surabaya) to Penang, Malaysia for purchase in AirAsia's website and mobile app
Discount on health check up package in selected hospital
Arranged appointment with doctors in selected hospital
Arranged pick up from airport to selected hospital
Discount on hotel stay and restaurant from selected hospital

Promo code is only valid for AirAsia flight to Penang from Indonesia (Medan, Jakarta, Surabaya) with travel period from 3 September until 31 December and can be used in www.airasia.com or AirAsia mobile app.
This promo is non transferrable to cash and alternative.
AirAsia shall not be liable for any loss (including loss of opportunity and consequential loss arising therewith) and/or any damage suffered by the guest in connection with the use of this promo.
AirAsia reserves the right to substitute or replace the promo, cancel, terminate or suspend the promotion with or without any prior notice and reason.
These Terms and Conditions are governed by and interpreted in accordance with the laws of Indonesia
---
Javamifi

Internet connection is one of the essential thing to have during traveling. Now, AirAsia partnered up with Javamifi! One of the data service provider for travelers outbound and inbound, to give you more wholesome experience in traveling.
How to Book
Booking through http://airasia.javamifi.com/
Select the dates of the device rent through website and payment can be done through Bank Transfer / Credit Card / Cash on Delivery (COD).
Device can be delivered to your address or can be picked up at the pick up points.
Device can be returned at the return points or can be picked up by Javamifi Agent at customer's address.
Security deposit will be refunded once the device returned.
Device Delivery* Service by:
JavaMifi Delivery Agent at Jakarta, Surabaya, Denpasar and Medan
Airport Agent on Soekarno-Hatta -Terminal 2, Ngurah Rai- Bali, Juanda-Surabaya
Gojek- Jadetabek(Same day before15:00/Go Send instant before 16:00)
Grab Jadetabek (Grab instant before 16:00)
Si Cepat (Close time 16:00)
JNE (Close time 16:00)
REX (Close time 16:00)
* Free delivery for all reguler delivery service except Go-send Instant, Grab Instant and other express delivery. Order accepted before closing time will be ship on the same day. Delivery time will depend on delivery service choosen.
Device Pick up Point
JavaMifi Booth@VFS Global, One Vasco Kuningan City, 1st Florr, Jakarta Selatan
JavaMifi Jakarta Head Office, Epicentrum Walk 6th Floor, Setiabudi Jakarta Selatan
JavaMifi Operational Office, Jl Kejaksaan No.8 Pondok Bambu, Duren Sawit, Jakarta Timur
JavaMifi Surabaya Representative, Jl. Kutisari Utara III No.70, Jemur Andayani, Surabaya
JavaMifi Bali Representative, Jl. Buana Mertha II No.12 Denpasar Barat, Denpasar
JavaMifi Batam Representative, Komp.Ruko Mitra Raya, Blok A No.8 , Batam
Alfamart & Indomaret Jabodetabek (leadtimeH+2)
Pop box Seluruh Indonesia (leadtimeH+2)
JavaMifi Airport Agent on Soekarno-Hatta- Terminal 2, Ngurah Rai-Bali, Juanda-Surabaya
Device Return Point:
JavaMifi Booth, Office and Representative Office
Alfamart (Jabodetabek)
Indomaret (Jabodetabek)
PopBox in Indonesia
Airport Agent on Soekarno-Hatta-Terminal 2, Ngurah Rai - Bali, Djuanda- Surabaya