AirAsia 促銷條款和條件
AirAsia 的促銷活動
一般條款
BIG 會員需登入才可享有會員折扣。
我們的機位有限,且可能不適用所有航班、所有目的地,包括國定假日、學校假期和周末。
適用 透過 airAsia.com 和 AirAsia 行動應用程式預訂的促銷活動,僅限於一般基本票價,且不應包含豪華平躺座位 (Premium Flex) 或超值套裝種類。
網站提供的全包式票價僅為單程票價,包含基本票價和所有適用稅金、費用和相關政府機關收取的規費。
所有適用稅金、費用和政府機關收取的規費必須於購買時付清,除非另行說明。
外幣付款以付款當日的現行貨幣匯率為準。
應適用 AirAsia 的運輸條款和條件。
請參閱此處,了解適用 AK 和 D7 航班訂位的所有費用和規費。
處理費用
自2019年9月22日 00:01 時 (GMT+ 8) 起,透過 AirAsia.com 和 AirAsia 行動應用程式預訂往來馬來西亞航班不再收取處理費用。不包括經馬來西亞中轉的 FlyThru 國際航班。
免費機位活動
BIG 會員需登入才可享有會員折扣。
免費機位布包含機場稅和其他適用費用。
免費機位或折扣票價機會有限,且可能不適用所有航班、所有目的地,包括國定假日、學校假期和周末。
促銷代碼
促銷代碼僅在指定的活動期間可用並適用。
使用者將須透過 airasia.com 或 AirAsia 行動應用程式進行所有訂位。
促銷代碼受到訂位期間和旅行期間限制,且適用個別促銷代碼的特定條款和條件。
促銷代碼有限,且可能不適用所有航班、所有目的地,包括國定假日、學校假期和周末。
---
Kiwi.com
Flights booked via www.kiwi.com may be operated by third-party airlines and www.kiwi.com's terms and conditions are applicable.
Unless stated, all-in fares quoted on our advertisements are for economy class, one-way travel, inclusive of base fare and all applicable taxes, fees and charges imposed by the relevant regulatory bodies.
Promoted seats are limited and may not be available for all flights, all destinations including public holidays, school breaks and weekends.
Refer here for kiwi.com's terms and conditions.
---
SNAP(機+酒)套票
促銷價格為單人費用,皆為兩人同住一間雙人房。套票內容包含來回機票及3天2夜的住宿,可能會因出發日期和住房狀況而有所變更。 其他情況如最短住宿時間、限制搭乘時間、住房狀況和預購,可能會受到限制。
除另行說明外,所有稅費必須在購買套票時支付。 托運行李將額外收費。
只限全額付清才能享有促銷價格。 包含所有稅費後的購票總價會顯示在訂票資訊前的頁面上。
請參閱此處以了解 airasiago.com的條款和條件。
---
電子簽證線上申請
亞航旅客可以在apply.oevisa.com申請前往澳門、印度、斯里蘭卡、柬埔寨、緬甸和越南的電子旅遊憑證 或電子簽證,需支付特別折扣優惠的服務費
澳洲電子旅遊憑證 : 通常從25澳幣到20澳幣的標準服務費會有5澳幣折扣優惠。
印度、斯里蘭卡、柬埔寨、緬甸、越南電子簽證 : 從25美金到20美金的標準服務費會有5美金折扣優惠。
觸碰亞航資產點數那裏可以申請電子簽證:
亞航主頁服務橫幅式廣告;
簡化行程表網頁;
網站行程表電子郵件;
航班提醒電子郵件。
誰有資格申請電子旅遊憑證或電子簽證線上申請?
亞航旅客可以透過護照和簽證網頁的小工具查詢有資格申請的國籍或登入www.apply.oevisa.com
旅客如需電子簽證申請的協助應該聯絡誰?
電子簽證24小時顧客照顧與支持中心。提供英文和合適的當地語言 (馬來文、日文、韓文和繁體中文 - 香港)
---
Health Tourism Package with MHTC and AirAsia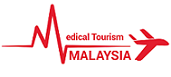 Malaysia is one of the countries in Southeast Asia best known for healthcare. Through the partnership between AirAsia and Malaysia Healthcare Tourism Council (MHTC), you can enjoy seamless health tourism to Penang, Malaysia. Get discounts for health checkup packages in Penang's top participating hospitals, including arranged appointments with doctors and pickup from airport, as well as discounts for hotel stay and restaurant. MHTC will assist you in your appointments and with your stay.
Trust your healthcare with AirAsia & MHTC!
Campaign period: 3 September - 31 December 2018
How To Get the Promo: To get Health Tourism Package to Penang with MHTC and promo code discount on AirAsia flight please contact:
Phone : +62 812 8971 0029
E-mail : callcentre.IDN@mhtc­.org.my
Term and Conditions:
This promo entitles passenger to a health tourism package from MHTC and AirAsia
To be entitled for this promo, you have to contact MHTC via call to +6281289710029 or e-mail to callcentre.IDN@mhtc.org.my
MHTC will provide:

Promo code for AirAsia flight from Indonesia (Medan, Jakarta, Surabaya) to Penang, Malaysia for purchase in AirAsia's website and mobile app
Discount on health check up package in selected hospital
Arranged appointment with doctors in selected hospital
Arranged pick up from airport to selected hospital
Discount on hotel stay and restaurant from selected hospital

Promo code is only valid for AirAsia flight to Penang from Indonesia (Medan, Jakarta, Surabaya) with travel period from 3 September until 31 December and can be used in www.airasia.com or AirAsia mobile app.
This promo is non transferrable to cash and alternative.
AirAsia shall not be liable for any loss (including loss of opportunity and consequential loss arising therewith) and/or any damage suffered by the guest in connection with the use of this promo.
AirAsia reserves the right to substitute or replace the promo, cancel, terminate or suspend the promotion with or without any prior notice and reason.
These Terms and Conditions are governed by and interpreted in accordance with the laws of Indonesia
---
Javamifi

Internet connection is one of the essential thing to have during traveling. Now, AirAsia partnered up with Javamifi! One of the data service provider for travelers outbound and inbound, to give you more wholesome experience in traveling.
How to Book
Booking through http://airasia.javamifi.com/
Select the dates of the device rent through website and payment can be done through Bank Transfer / Credit Card / Cash on Delivery (COD).
Device can be delivered to your address or can be picked up at the pick up points.
Device can be returned at the return points or can be picked up by Javamifi Agent at customer's address.
Security deposit will be refunded once the device returned.
Device Delivery* Service by:
JavaMifi Delivery Agent at Jakarta, Surabaya, Denpasar and Medan
Airport Agent on Soekarno-Hatta -Terminal 2, Ngurah Rai- Bali, Juanda-Surabaya
Gojek- Jadetabek(Same day before15:00/Go Send instant before 16:00)
Grab Jadetabek (Grab instant before 16:00)
Si Cepat (Close time 16:00)
JNE (Close time 16:00)
REX (Close time 16:00)
* Free delivery for all reguler delivery service except Go-send Instant, Grab Instant and other express delivery. Order accepted before closing time will be ship on the same day. Delivery time will depend on delivery service choosen.
Device Pick up Point
JavaMifi Booth@VFS Global, One Vasco Kuningan City, 1st Florr, Jakarta Selatan
JavaMifi Jakarta Head Office, Epicentrum Walk 6th Floor, Setiabudi Jakarta Selatan
JavaMifi Operational Office, Jl Kejaksaan No.8 Pondok Bambu, Duren Sawit, Jakarta Timur
JavaMifi Surabaya Representative, Jl. Kutisari Utara III No.70, Jemur Andayani, Surabaya
JavaMifi Bali Representative, Jl. Buana Mertha II No.12 Denpasar Barat, Denpasar
JavaMifi Batam Representative, Komp.Ruko Mitra Raya, Blok A No.8 , Batam
Alfamart & Indomaret Jabodetabek (leadtimeH+2)
Pop box Seluruh Indonesia (leadtimeH+2)
JavaMifi Airport Agent on Soekarno-Hatta- Terminal 2, Ngurah Rai-Bali, Juanda-Surabaya
Device Return Point:
JavaMifi Booth, Office and Representative Office
Alfamart (Jabodetabek)
Indomaret (Jabodetabek)
PopBox in Indonesia
Airport Agent on Soekarno-Hatta-Terminal 2, Ngurah Rai - Bali, Djuanda- Surabaya