AirAsia Premium Red Lounge
Looking for a place to relax and unwind before your flight at klia2? Look no further. The AirAsia Premium Red Lounge is a warm and inviting space, an airport retreat where you can sit back, chill and even catch up on unfinished business before continuing your journey with us.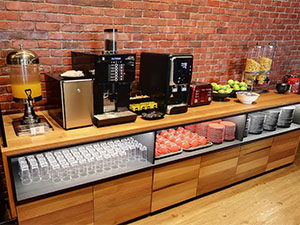 Dining
Prepare for your next flight with our array of delectable and fresh selection of food served daily at our café, offering local as well as fusion cuisine to suit your palate. Alcoholic beverage is also available for purchase.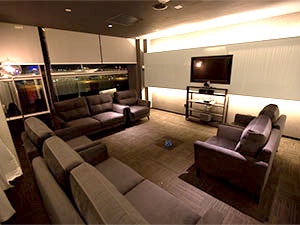 Productivity
With a VIP room fully equipped to satisfy your needs, you can be on top of business even when you're travelling. Our lounge also comes with multiple workstations, charging area as well as reliable Internet connectivity throughout the lounge.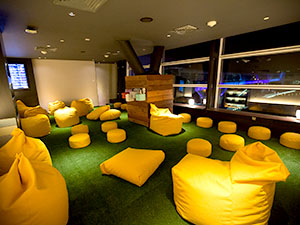 Relaxation
Unwind at our sunroom overlooking the airport runway or even continue reading that best seller at one of the beanbags in the loft. You can also freshen up at our wash and change rooms so you can feel recharged for your next flight.
Lounge Access
Our lounge is located at klia2 International Departure, Mezzanine Level (Airside), and is open 24 hours. Access to our lounge is available for Premium Flatbed and Premium Flex guests travelling on an international flight out of Kuala Lumpur.
Charges
Premium Flex & Premium Flatbed guests
Walk-in guest
Pre-book guests**
Complimentary for the first 3 hours*
RM 85.00 per entry (3 hours)


*Complimentary (for children aged 0 - 2 years old)

RM 75.00 per entry (3 hours)
*RM 27.00 charge applicable for every additional hour (after the first 3 hours).
**Pre-book is only available via the BIG Member account for AirAsia (AK) & AirAsia X (D7) guests departing Kuala Lumpur.

Location of the lounge

Have a question? Get your answers from our AirAsia Premium Red Lounge FAQ.
Terms and conditions apply.