EXPLORE MORE OF MALAYSIA
Good news, learners!
In collaboration with the Ministry of Transport (MOT), you will be given RM300 e-voucher to fly across Peninsula, Sabah, Sarawak and Labuan! What are you waiting for? Now is the perfect time to get off the book, head outside and explore our great backyard.
How to Redeem
1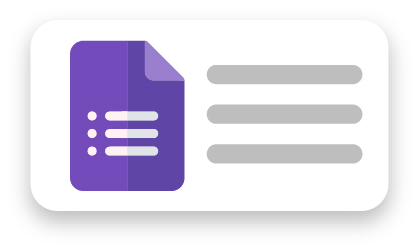 2
Fill up your information on the google form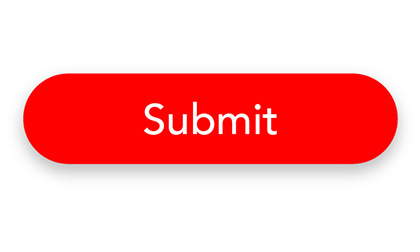 3
4
You will receive the code via email
How to Use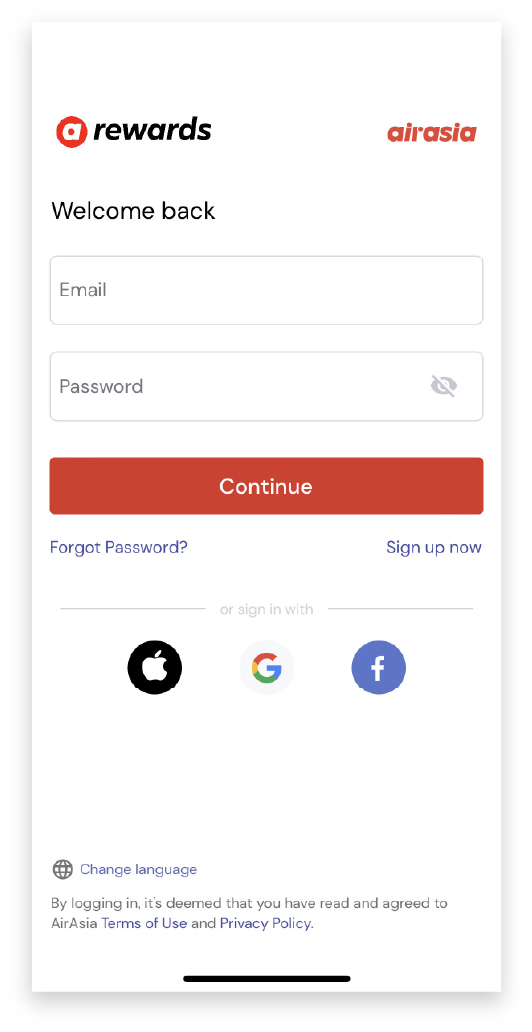 1
Log in as an airasia member
2
Choose your flight at the booking page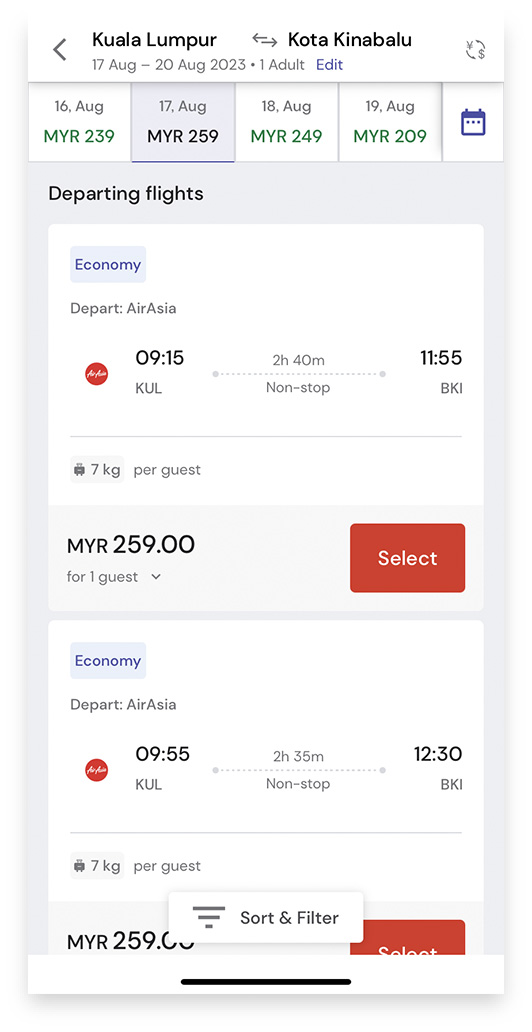 3
Select your departure and return time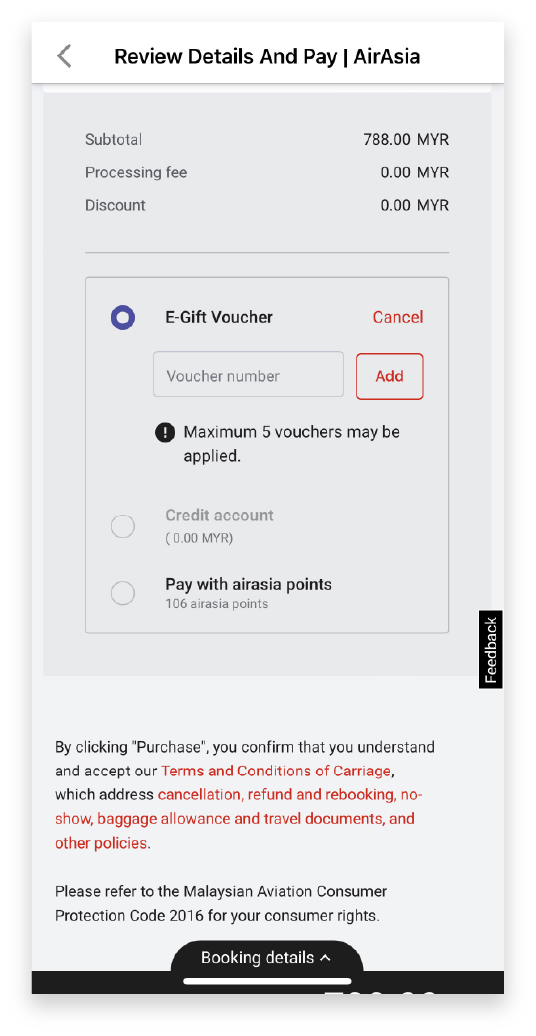 4
Upon payment page, insert your voucher number
Fly Home With These Routes

Terms & Conditions
FlySiswa Subsidy for Public University Students Campaign

Introduction

This RM300 FlySiswa Subsidy for Public University Students Campaign ("Campaign") is organised by the Ministry of Transport Malaysia ("MOT", "Organiser") in partnership with AirAsia Berhad ("Airline, "we", "our", "us") to provide Malaysian public university students with RM 300 e-voucher ("E-voucher") to purchase selected domestic flights throughout East and West Malaysia via the airasia.com application and website ("Website").
This Campaign is governed by the terms and conditions set out hereunder ("Terms and Conditions") and by participating or upon entry of this Campaign, all participants ("Participants", "you") agree to be bound by these Terms and Conditions, Terms and conditions of Carriage for AK flights and shall be deemed to have given their consent for the collection of personal information and the use of such personal information shall be in accordance with the Privacy Policy of the Airline with no monetary payment.
Information on how to participate in this Campaign forms part of these conditions of entry. Registration for and/or participation in this Campaign is deemed as acceptance of these conditions of entry. Acceptance of these Terms and Conditions is a condition of entry.

Validity

Campaign Period: 15/08/2023 to 31/12/2023 ("Campaign Period").
Traveling Period: 24/08/2023 to 31/12/2024 ("Traveling Period").
E-voucher code Validity Period & Redemption Period: 15/08/2023 to 31/12/2023 ("Redemption Period").
The Campaign Period, Traveling Period and the E-voucher code Redemption Period are based on Malaysia timezone (GMT+8).

Campaign Requirements

To qualify and participate in this Campaign, Participants must fulfill the following requirements during the Campaign Period ("Campaign Requirements"):-

This Campaign is only applicable to selected Participants who are pursuing their tertiary education at a public university in Malaysia. The Participants must be a Malaysian with a valid local student identity number with eligibility as further described under Paragraph 12 below;
Participants will have to fill up their information in a "Google Form" which shall be made available via the airasia.com website during the Campaign Period;
The Airline will verify the Participants' information with the relevant authorities and shall only provide the E-voucher code to the successful Participants' email address as provided in the "Google Form" within seven (7) working days from the date of the "Google Form" submission; and
Participants may then proceed to use this E-voucher code to offset their flight purchase on the payment page of the Website during the Redemption Period for selected flights routes that are available during the Traveling Period.

You can only use the E-voucher code to offset your flight purchase on the Website for selected domestic flights routes for a one-way or return flight booking between the Participants' home address and location of university ("Applicable AK Flights").
If you spend below the amount of the E-voucher code on any Applicable AK Flights on the Website, you shall not be entitled to request for a refund of the balance.
The E-voucher code is redeemable for multiple use per NRIC at an amount of RM300 only for a one way or a return domestic flight booking for the Applicable AK Flights.
Public university students who are eligible for to participate in this Campaign are students:

Originally from Sabah, Sarawak, or the Federal Territory of Labuan according to address but studying in Peninsular Malaysia;
Originally from Peninsular Malaysia according to address but studying in Sabah, Sarawak, or the Federal Territory of Labuan;
Originally from Sabah according to address but studying in Sarawak or the Federal Territory of Labuan;
Originally from Sarawak according to address but studying in Sabah or the Federal Territory of Labuan; or
Originally from the Federal Territory of Labuan according to address but studying in Sabah or Sarawak

To check eligibility, Participants can visit https://subsidiudara.mot.gov.my/ . Participants who are not eligible may visit https://subsidiudara.mot.gov.my/tnc for more information.

Cancellation and Refund

Unless specifically mentioned at the time of booking and contained in the confirmation of booking, every redemption of an E-voucher code once confirmed, is not refundable, transferable or exchangeable unless otherwise mentioned herein.
At any time after a booking has been made, changes, cancellations, diversions, postponements, reschedules and/or delays of any flight may occur due to circumstances beyond our control or for reasons of safety or commercial reasons. In the event of such circumstances, we can offer you one of the following options or any other options that we may have published at the time or we offer as a result of any applicable laws, i.e;

carry you at the earliest opportunity on another flight of the same route under comparable flight conditions, subject to seat availability during the Traveling Period; or
retain the value of your booking fare in a credit account for ninety (90) days from the original scheduled time of departure if you choose to travel at another time during the Traveling Period. The E-Voucher value shall be valid for the rebooking of Applicable AK Flights only.

For the avoidance of doubt, you are only entitled to the above options in case of delay and/or rescheduling that occurs three (3) hours or more before or after the original scheduled departure time if you choose to not proceed with your flight.
In any circumstances, no cash refund of the E-voucher value shall be issued to you by the Airline.
You also agree, accept and acknowledge that we shall not be liable in any way whatsoever for any claims and/or loss incurred by you as a result of the above-mentioned circumstances.
You may visit airasia.com and select "Ask Bo" to initiate the flight change/credit account process.

Miscellaneous

The Airline reserves the right to issue the E-voucher to the selected Participants as approved by the relevant authorities. The decision of the Airline in relation to the foregoing shall be deemed final and conclusive under any circumstances and no correspondence, appeal nor complaint from any Participants will be entertained.
If this Campaign is unable to proceed or operate smoothly due to any reason, the Airline reserves the right in its sole discretion to postpone or suspend the issuance of the E-voucher to the Participants.
The Airline accepts no responsibility for late, lost, incomplete, incorrectly submitted, delayed, corrupted or misdirected transaction(s) whether due to error, omission, alteration, tampering, deletion, theft, destruction or otherwise.
The Airline, their subsidiaries, affiliates, and associated companies shall bear no responsibility for any damage, loss (including but not limited to direct, indirect, special and consequential loss or loss of profits), expense, liability, disappointment, personal injury, or death which is incurred, suffered or sustained (whether or not arising from any person's negligence) by the Participants in connection with this Campaign, the promotion of this Campaign or the use of the E-voucher code, except for any liability which cannot be excluded by law (in which case that liability is limited to the minimum allowable by law).
The Terms and Conditions contained herein shall prevail over any inconsistent terms, conditions, provisions and/or representations contained in any other terms and conditions for carriage or other promotional or advertising materials for the Campaign from the Airline.
The Airline reserves the right at their sole discretion to vary, delete or add to any of the Terms and Conditions contained herein, without any prior notice to the Participants.
The Airline shall not be liable for any failure to comply or for any delay in performing its obligations where the failure is caused by something outside its reasonable control. Such circumstances shall include, but not limited to, weather conditions, fire, flood, hurricane, strike, industrial dispute, war, hostilities, political unrest, riots, civil commotion, epidemic and pandemic as pronounced by the World Health Organisation, inevitable accidents, supervening legislation or any other circumstances of whatsoever nature beyond the control.
All expenses associated with this Campaign such as transportation, accommodation or any other costs of a personal nature that are not stated (if applicable) shall be solely borne by the Participants.
All taxes, rates, government fees or any other charges that may be levied against the Participants under applicable laws, if any, in relation to this Campaign, shall be solely borne by the Participants.
The Terms and Conditions may be translated to other languages. In the event of any inconsistency between the English and translated versions, the English language shall prevail.
These Terms and Conditions are governed by the laws of Malaysia and subjected to the jurisdiction of a forum in Malaysia.