About Project Kavvaii
airasia created "Project Kavvaii" as a platform to showcase talents and empower the growing VTuber community across Southeast Asia by breaking down borders to unite talents and showcase the Asean identity to the world.
This program aims to provide potential talents with the best resources to be the best VTuber of the region and be a stellar representation of Southeast Asia to the world.
We will assist our talents to chart a proper career trajectory by supporting them on the business side of things, searching for potential clients, track monetary channels from your streams, provide marketing support and all they have to do is concentrate on what they do best.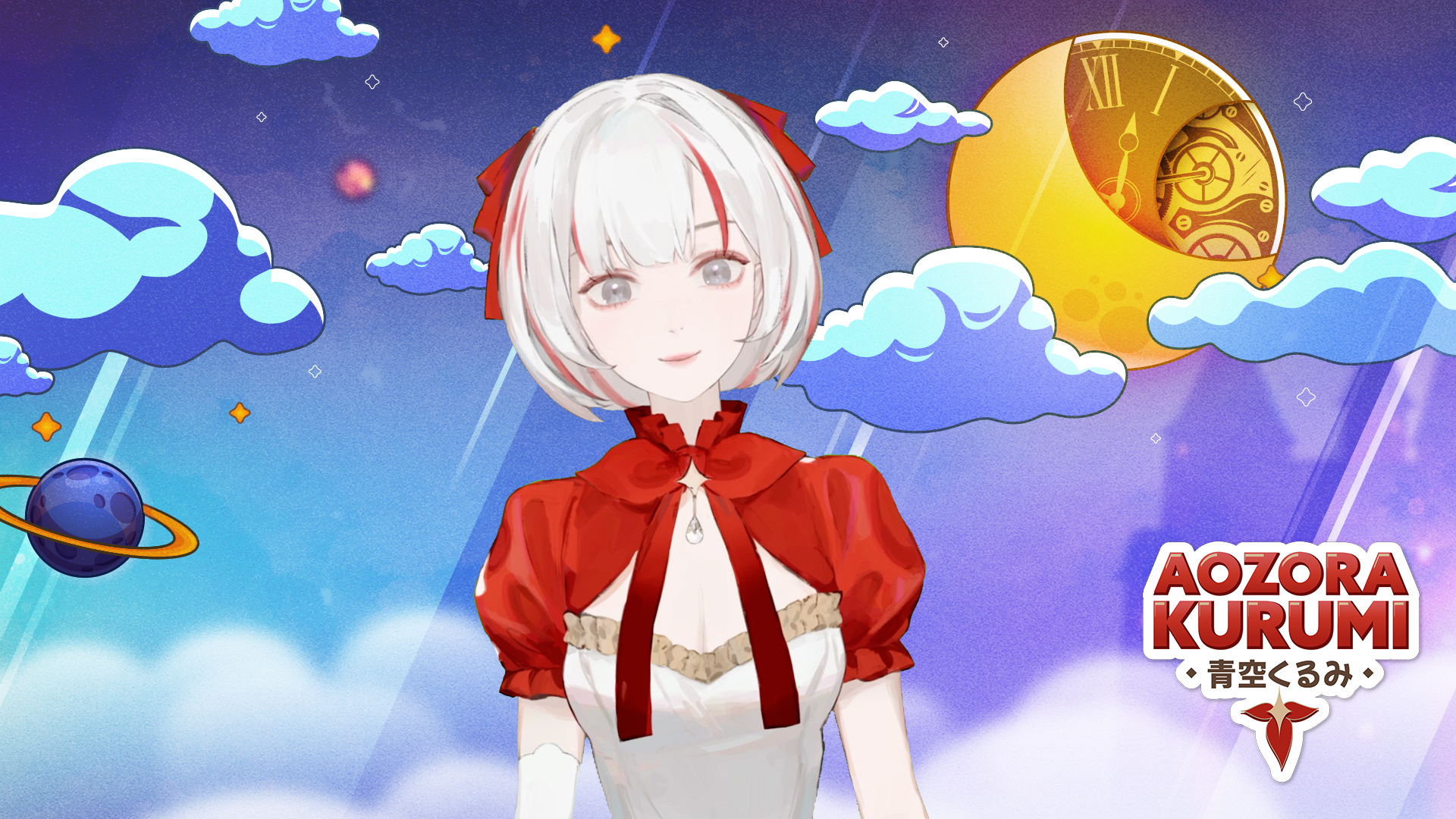 Aozora Kurumi (Japanese: 青空くるみ, Korean: 아오조라 구름이)
An apprentice of Hermes, Aozora Kurumi was required to travel between universes. One day, she flew into Earth and became fascinated with this world. Then she met Project Kavvaii producers and became a part-time idol streamer outside of her apprenticeship with Hermes. In her free time, Kurumi enjoys people-watching from her 'Cloud Palace' (her home above the clouds) and has a pet cat called Jetson whom she calls her "son".
Kurumi is fluent in English, Mandarin, Hokkien, Cantonese, Korean with some Malay and Japanese.
Fan-made Content Guidelines
We are happy to see your Aozora Kurumi fan art and other fan-made content, and appreciate the time and effort you spend on them. We drafted the general guidelines below so that you can enjoy fan-made content and share them freely without the need to obtain Project Kavvaii's permission.
By definition, fan-made content is Kurumi-inspired original work or a remix of her work, adding in your input (e.g. clips, memes and reviews). This is considered fair use, not copyright infringement. When creating fan-made content, please bear in mind that the following are not acceptable:
Work that may offend or damage the reputation of the talent, the team, or other parties
Work that is used in service of divisive causes such as politics or belief systems
Work that goes against the terms of service of the platforms they are posted on
In addition, the following are not considered fan-made content and may be liable for copyright violations and legal action:
Work that falsely claims to be or may be mistaken to be official content from Kurumi or Project Kavvaii
Work that is intended for commercial (for-profit) purpose
We hope that you will continue to create fan-made content that will remind us why we are Kurumates and show why we love Kurumi. Thank you for sharing your art and for tagging Kurumi on her channels!
These guidelines may be updated from time to time. Last updated on 9 June 2021.